More About Jeremy
Education: High School
Profession: Service Technician Line Lead
Stay-At-Home: No
Racial Background: Caucasian

His Favorites:
Color: Blue
Game: Monopoly
Candy: Snickers
Food: Homestyle
Season: Fall
Holiday: Thanksgiving
Fruit: Cantaloupe

More About Angela
Education: Associate's degree
Profession: RN
Stay-At-Home: Part-time
Racial Background: Caucasian

Her Favorites:
Color: Purple
Game: Anything but Monopoly
Candy: Milky Way
Food: Mexican
Season: Summer
Holiday: Thanksgiving
Fruit: Peach

More About Our Family
A Perfect Day
We thoroughly enjoy time together outside. A perfect day would include a trip to the zoo, beach, or park. Canoeing a local river is relaxing and fun. On days that are rainy or too cold, we like to be inside playing games, reading books, or putting puzzles together.
Our Hobby Farm
We love animals and gardening. We have miniature goats. Our hobby farm has hens that supply us with farm fresh eggs. We plant a vegetable garden every year, and share some of our crop with family and friends. There is nothing like the taste of a garden-fresh tomato still warm from the sun!
Our Values
We are a Christian couple that believe the Bible is the "road-map" for how to live life. The theme throughout the Bible is God's love, mercy, and grace. We endeavor to live a life of love, show mercy to others (and ourselves), and trust that God's grace is sufficient in every situation. Honesty, open communication, and trust are essential elements in our home. We value the importance of lending a hand when there is a need and helping others whenever possible.
3 Things We Love About Where We Live
1. Northern Indiana is a beautiful place to live! We have beautiful autumn colors, snow-capped trees, spring tulips, and summers that are hot enough for the beach or pool.
2. Our location enables us to experience country living or just as easily have our choice of city activities.
3. This area is culturally diverse and has a rich history. There are many opportunities to learn about different cultures and their histories via local museums and historical centers.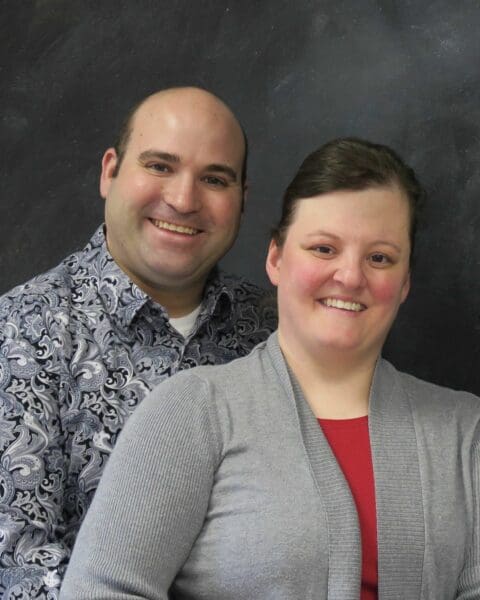 In Closing
We are honored that you chose to consider learning more about our family. Thank you from the bottom of our hearts! We are open to communication with you throughout the child's development.
As we welcome our first child, we anticipate instilling within him or her a love for God and others. Our child will find themselves surrounded by a supportive extended family and church family.
We are excited to take part in helping a little one discover the beautiful world around us. We plan to visit zoos, play in parks, and experience nature. Education is important to us, and we will do all we can to encourage and help the child realize his or her full potential.